Adolphe Sax cartoons:

You see: A. Sax must also have been a contrabass maniac. Below are two editorial cartoons from his day, apparently in reaction to his new instruments: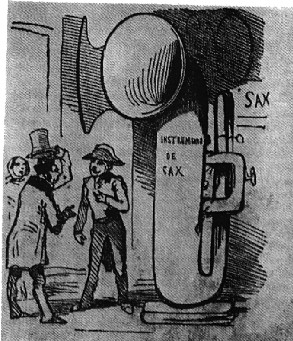 "Pardon me, Sir, may one visit the interior of this establishment?"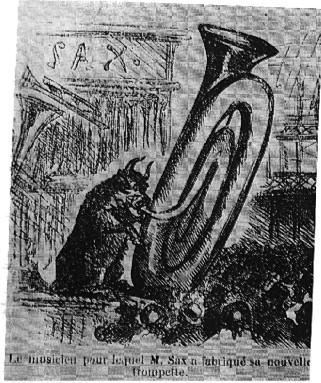 "The musician for whom Mr. Sax has manufactured his new trumpet."
---